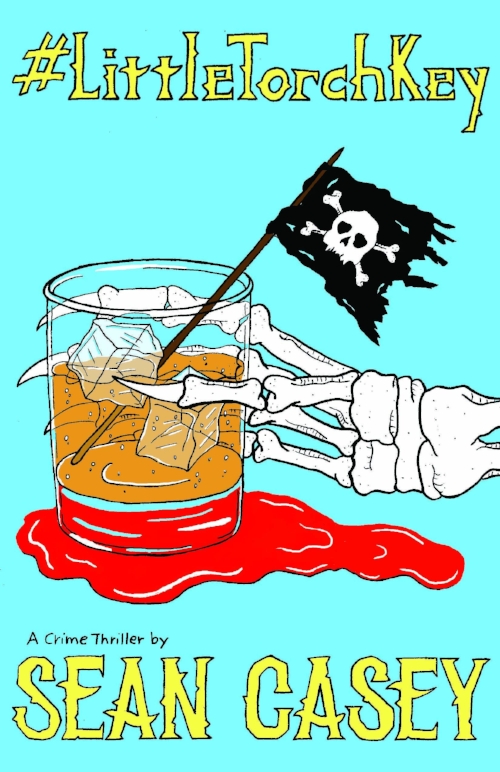 "It's easy marveling at the Keys' postcard views: gulls cawing over the whitecaps on the teal sea; a handful of fishing boats crossing the horizon, looking like children's toys. But these images aren't true. They exist, but they aren't true. They aren't the reality of this place—something Ellis figured soon after getting off that bus taking him as far south as he could go. A darkness hangs in the Keys that isn't found on any postcard, a darkness the tourists don't recognize. It's the driving rainstorm emerging every afternoon like clockwork, a heavy, combustible cloud weighing over this world.
"Weighing within Ellis."
Sample cover designs by Chris Sellen (teal): www.chrissellen.com and Jeffrey Spence (dark blue).